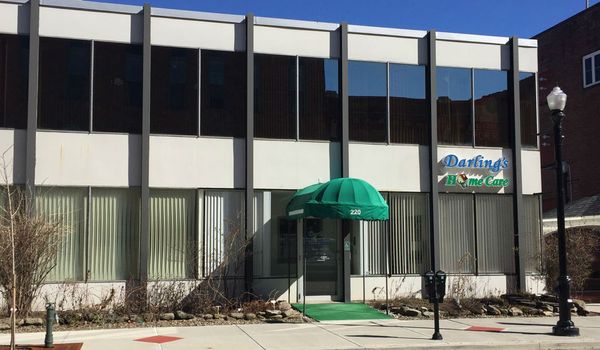 Established in 2015, the Darling's Home Care team consists of dedicated and compassionate professionals, with over 300 years combined experience, providing skilled in home health services to the community members of Warren County, Titusville and surrounding areas. Darling's Home Care now has a branch location in Titusville!
Offering a full-range of skilled nursing, physical therapy, occupational therapy, speech therapy and medical social services.
With timely initiation of care within 48 hours of discharge, 24/7 on call nursing staff and NEXT day and WEEKEND therapy coverage for joint replacement patients, we are HERE for you.
Darling's Home Care provides the following services in the comfort of you or your loved one's own home.
Skilled Nursing
Wound Care (Wound Certified nursing staff)
IV / Antibiotic Therapy
Medication Teaching
Chronic Care Education
Diabetes Management
Medication management (A dedicated pharmacist on the treatment team)
Pain Management
Catheter Care
Physical Therapy
Fall Prevention
Rehabilitation
Safety in All Activities
Occupational Therapy
Home Modifications
Independent in Activities of Daily Living
Speech Therapy
Speech Concerns
Swallowing Issues
Cognitive Changes
Medical Social Work
Counsel patients/families to help them cope with the social, emotional and economic challenges that a medical condition can pose
Our Location
220 Liberty St.
Warren, PA
16365
We're Open
Mon-Fri: 9a.m.-4:30p.m.
Clinical Staff Hours: 24 hours a day / 7 days per week